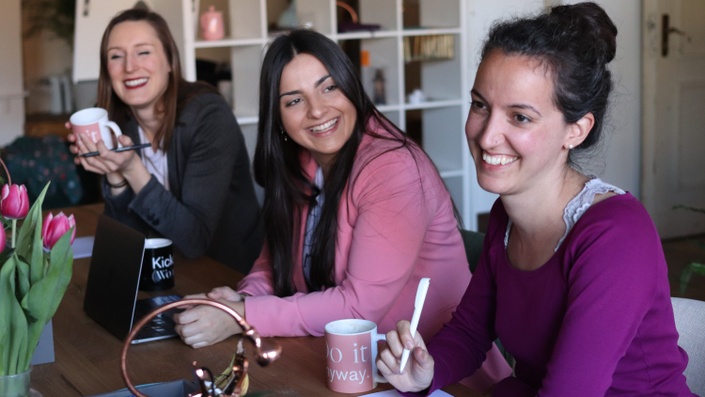 Team Connecting
Building engagement, collaboration & psychological safety (brain-friendly team workshop or webinar)
Duration: 1-3 hour workshop, plus pre-work videos
Format: in-person or brain-friendly webinar
Flipped design: bite-sized pre-work theory videos, to maximise workshop reflection opportunities
Suitable for: team meetings, off-sites, leadership or talent programs
Complements the Team S.A.F.E.T.Y™ Debrief Workshop
Size: 4+
---
This Team Connecting Workshop explores
Simple, brain-based strategies to increase social & emotional intelligence, group cohesion & psychologically safer team interactions
Building a sense of belonging may help improve collaboration, participation, engagement and potentially group outcomes
The session demonstrates brain-friendly ways to connect more, engage more, respect more, listen more and interrupt less, which naturally gives rise to safer (as far as the brain is concerned) team connections. Such psychological safety better supports a neuro-diverse workforce, who may typically disengage in regular interactions because of 'unsafe' group behavioural norms such as interruption, dominance, urgency or inattention. This session is especially recommended therefore, for groups that include introverts
Put simply; this session shows different ways for the group to behave with each other, which helps bring the humanity, psychological safety & inclusivity back to group meetings and interactions. Real authentic human connection gets results. The more high-tech our meetings and connections have become, the more high-touch they need to be too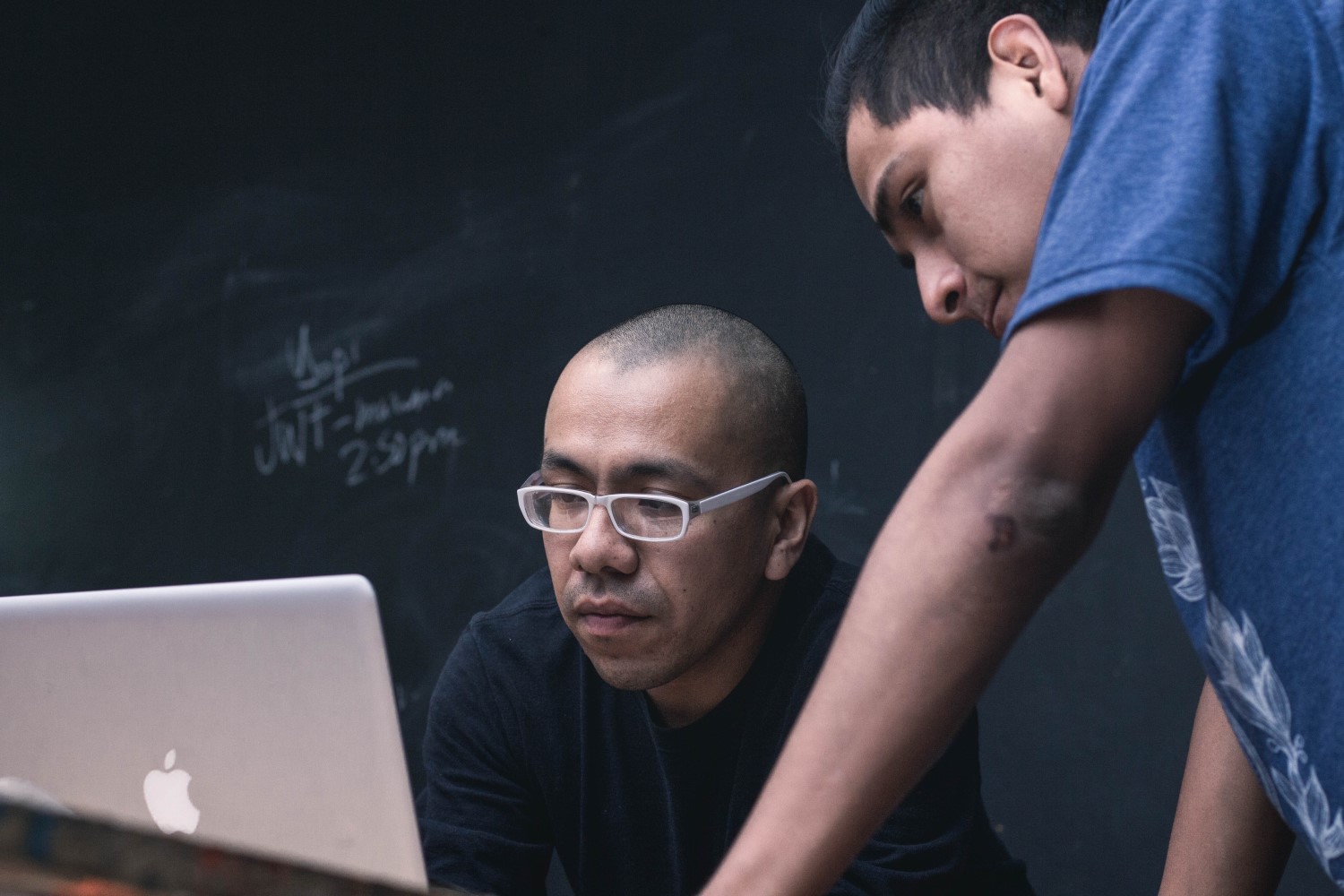 Theories about the brain at work (social threats & psychological safety) and social sensitivity, turn-taking & mentalizing1,2 are combined with key elements (behaviours) from the Thinking Environment®
This unique combination typically creates team meetings and collaborations which are:
calmer, psychologically safer & more participatory
more enjoyable
surprisingly shorter
Meetings run in this way may also increase team collective intelligence, insight & creativity, leading to better thinking, decision-making & outcomes

---
Testimonials
"I thought yesterday's meeting was fantastic! I really enjoyed it.I think it brought the team closer together and will make meetings much more productive. Thank you!"

"I have been talking to the team and they have all said how useful it was and how they are more of a team now as a direct result.."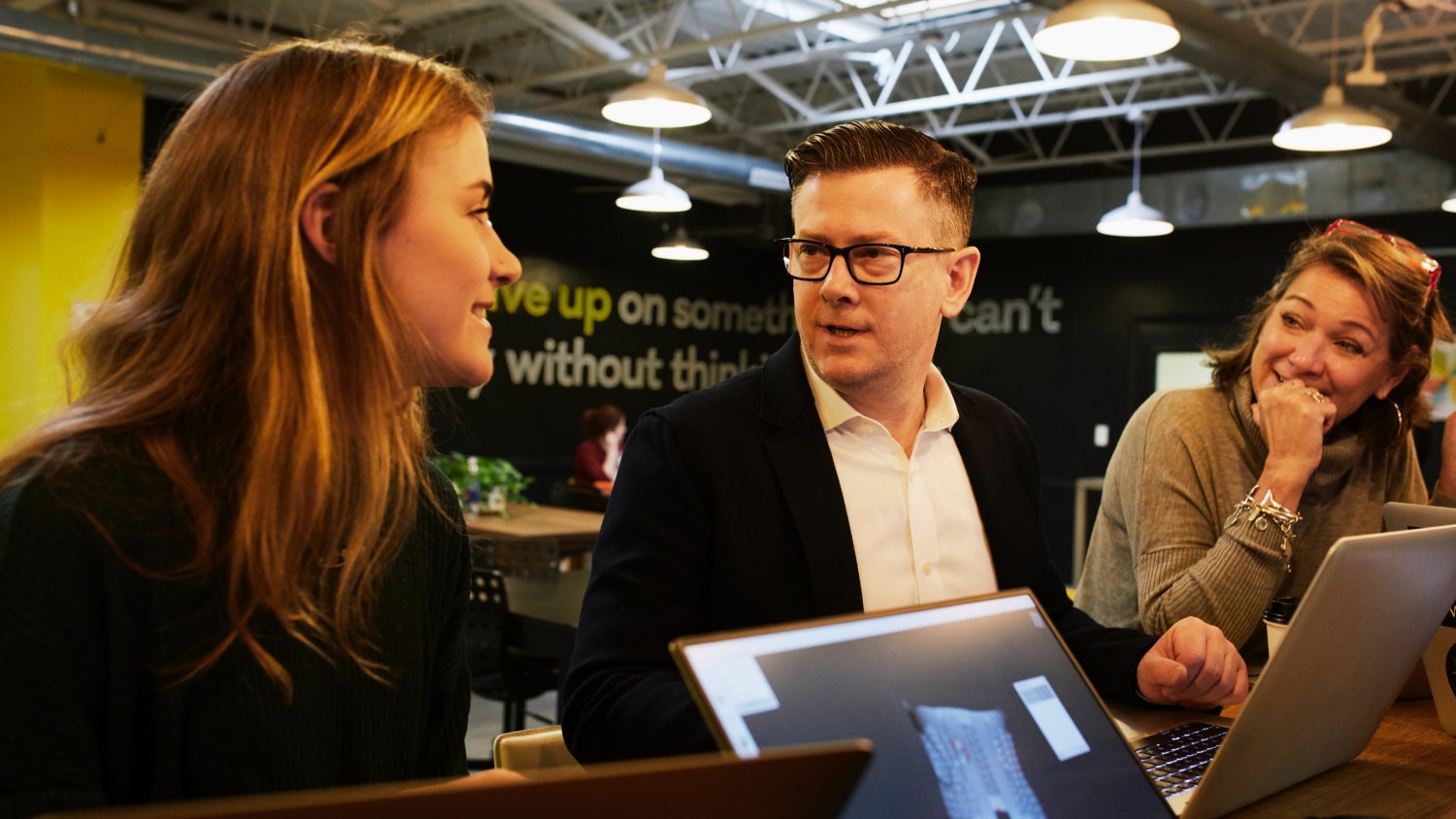 Learning outcomes:

An understanding of what starts/stops/upsets/supports the brain at work and how this impacts collaboration with others
An understanding of the behaviours, psychological safety & environmental requirements necessary within meetings for improved collaboration or interactions
An experience of generating insights for self & others
An opportunity to reflect on the team's inclusivity, ways of being and performance, using the principles of social sensitivity
An experience and understanding of psychologically safety (connection, listening, attention, ease, un-interruption) within meetings & work interactions
An experience of meditation within a team setting (if appropriate)
An experience of real-time stress measurement (in-person workshop only)
This Team Connecting Workshop covers:
Pre-work videos (+ workshop facilitated discussions):
Work & Your Brain: Social threats, psychological safety & peak mental performance - and the impact on belonging
Workshop activities:

Social & Emotional Intelligence: An experiential activity, using elements of the Thinking Environment® to illustrate how behaviours and social threats can either stop thinking or help generate moments of insight and team connection. Uses a question to focus on the team's performance, effectiveness and style of collaboration
Guided meditation: clean, clear, secular & simple meditation to calm & rebalance. This demonstrates the experience of ease within a meeting
Real-time stress experiment: demonstrating the impact of thinking & stress on the body (in-person workshop only - virtual participants referred to on-line assessment alternative)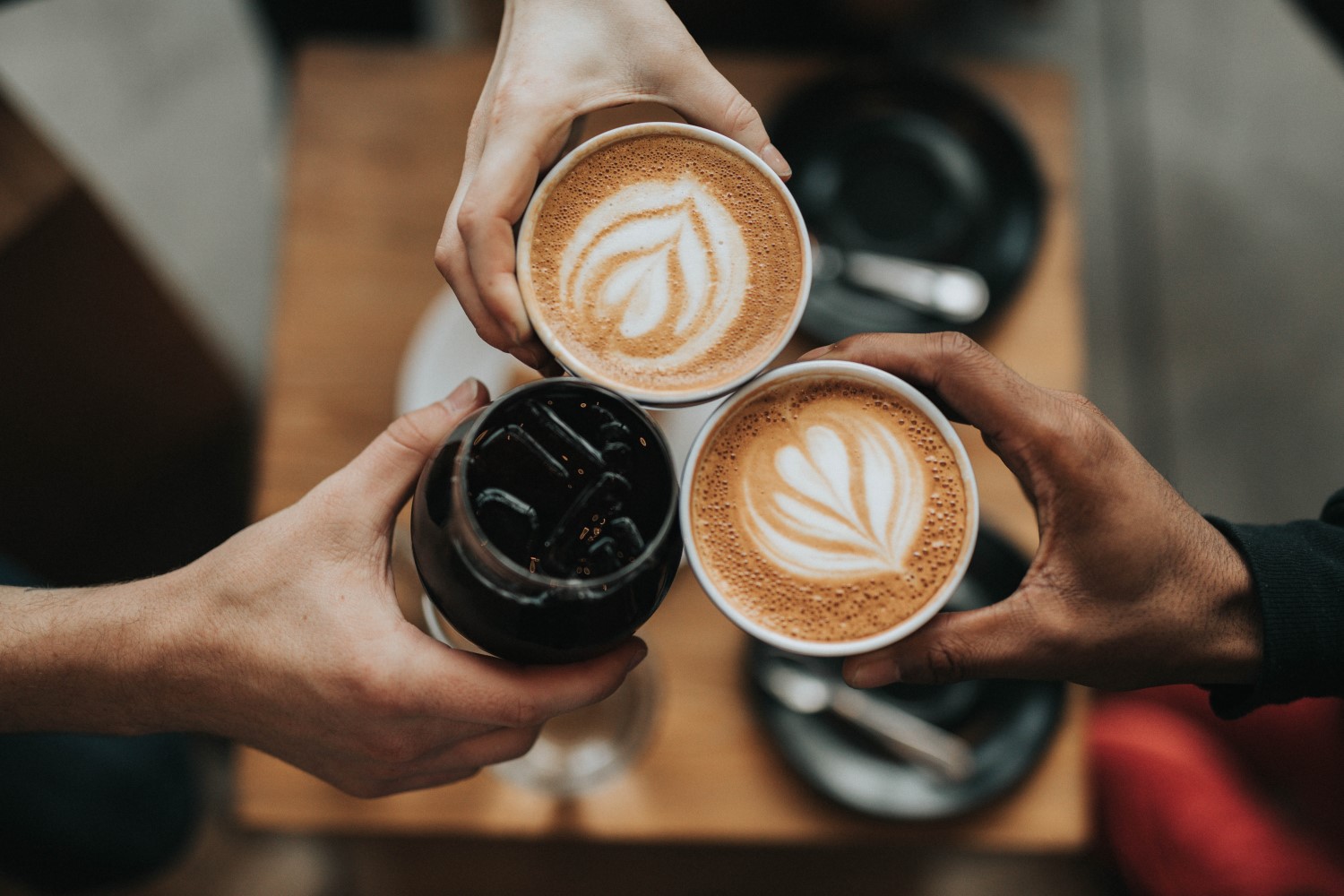 The Mind at Work 4 pillars
To address key team challenges:
1. Team Thinking: Boosting collective intelligence, clarity & insight
Great for a group that needs better thinking, insights and innovation. Or a team that works well together, but is facing tough business challenges
2. Team Connecting: Building team engagement, collaboration & psychological safety
Great for a team that needs improved bonding, engagement and trust. Or a team that is newly formed or altered
3. Team Changing: Supporting team change, reorganisation or restructuring
Great for a group facing change. Or one that needs to adapt, transform & reshape
4. Team Thriving: Strengthening team resilience, supporting self-care & avoiding overwhelm
Great for a team that needs revitalizing, refreshing and a reboot. Or a team that has completed a major project, undergone recent change or is in a sector prone to burnout
Each workshop uses the same Work & Your Brain pre-work videos and includes similar theories and activities, but with a different aim and focus
Team Thinking & Team Connecting, in particular, are similar sessions. Team Thinking, however, uses a business related issue to practice 'thinking', with the aim of improving team outcomes through thinking & performance. Whereas Team Connecting uses a question about the experience of being in the team, within a safe facilitated discussion, to improve team outcomes through cohesion and connection

Because the topics of thinking, connecting and resilience are all interrelated, there may well be some overlapping of outcomes or benefits between all 4 workshops
---
Mindless meetings - the Research

The key elements of this workshop were explored in a small unpublished pilot study in General Electric (Smarter Meetings: Changing Behaviours to Boost Meeting Effectiveness). The hypothesis was that altering meeting behaviours through practically applying collective intelligence research findings (turn-taking and mentalizing), in effect making them more 'brain-friendly', might result in safer, trusting, more pro-social, shorter, smarter and more satisfying meetings, improving team performance, meeting effectiveness and workplace thinking and decisions

An overview of the GE findings is given on the Team Thinking page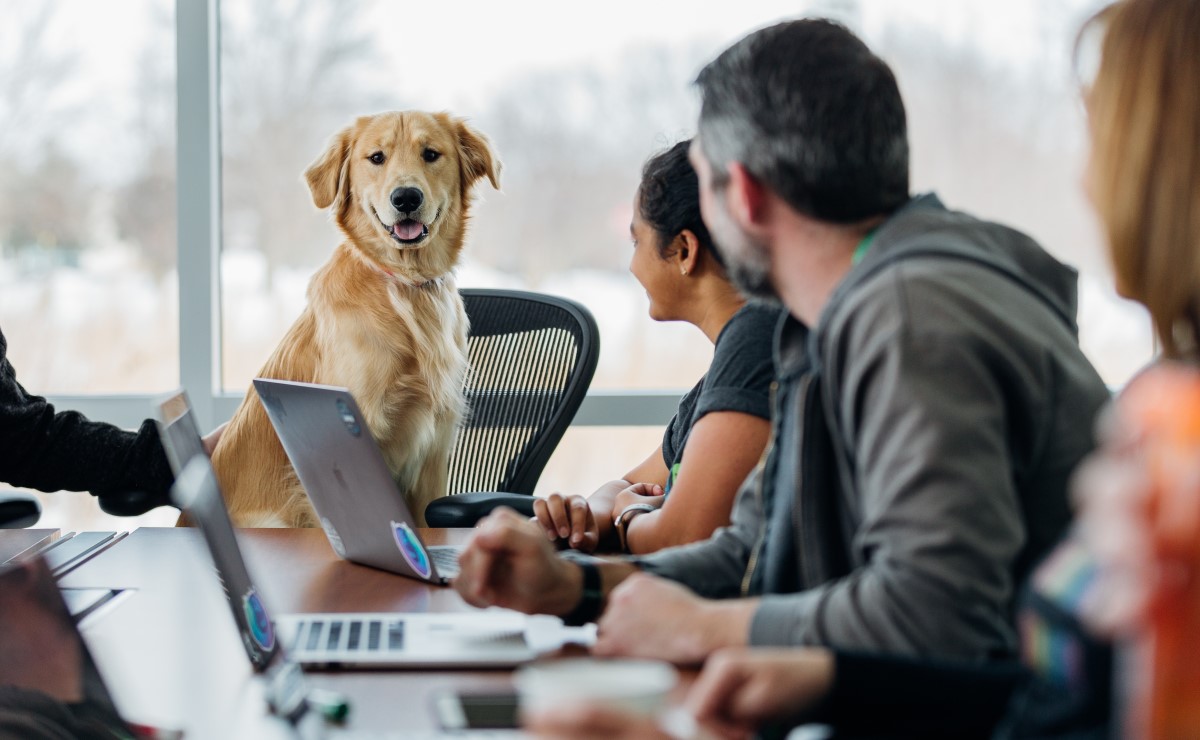 Citations:
1 Evidence for a Collective Intelligence Factor in the Performance of Human Groups (2010). BY ANITA WILLIAMS WOOLLEY, CHRISTOPHER F. CHABRIS, ALEX PENTLAND, NADA HASHMI, THOMAS W. MALONE. SCIENCE29 OCT 2010 : 686-688
2 Collective Intelligence and Group Performance (2015). Woolley, AW., Aggarwal, I., & Malone, T. W. Current Directions in Psychological Science, 24(6), 420–424

Frequently Asked Questions
Can I personalize the session?
Yes! Any particular challenges your team is facing, or focus areas required, can be woven into the facilitation. You will also be required to help formulate the practice business question for the team to think about
How long is the session?
The session is typically 1-3 hours, depending on group size and should allow for a short brain break. Because each participant will be asked to speak, a group larger than say 20, may require more time
Can the session be shortened? I only have an hour
Yes, of course. Any time is better than no time. A one hour session will simply cover the practice of social sensitivity in meetings
My team is busy - what if they don't watch the pre-work videos?
Even with great intentions, pre-work can be tricky to complete. The videos simply need to be watched and consist of 20+ videos (average length 3 mins each). Total video time: 60mins. During the workshop the group will be asked to summarise the videos and reflect on them. This will support any non-completers, if they are a minority. If it is likely to be a majority, then it is best to deliver the video content as part of the workshop and increase the session length by 1hour
Where will the videos be stored & how long will they be accessible for?
The videos will be stored within a team/workshop specific hidden page, on the Thinking Space site, which is hosted on the Teachable platform. Viewing can be tracked or untracked, depending on preferred registration options. Access will remain available for 3 months after the session
Can I share the videos with other teams?
You may share the videos more widely, by separate arrangement. A version for self-study is available which includes more reflections. Please contact us to discuss
What if my team is cynical, disengaged and may not want to participate in the session?
Disengagement is possible if the team has gone through recent change. The session begins with simple activities to relax and encourage oxytocin release (which promotes bonding and reduces stress & anxiety). The session has numerous opportunities to express and to be fully heard and acknowledged, which can help overcome cynicism or frustration. Although of course, everyone moves forward at their own pace
What is the best forum for this session?
This session works well in a team off-site meeting, where the different environment better supports new thinking. Anecdotally we have found the 2nd morning of a 3 day off-site meeting to be an appropriate timeslot to consider new techniques. The remainder of the meeting can then benefit from the practicing of the new techniques and of course, gives more time for reflection
How does the virtual (webinar) compare to the in-person workshop?
Virtual meetings can be delivered in a brain-friendly and engaging way. By encouraging constant participation through white-boards, chat boxes, webcams and verbal contributions, attention can be held. To maintain engagement, we aim for trainer delivery to be no more than 10-15 mins maximum, without some form of active participation from the audience. Regular brain breaks are necessary. Buddy chats or small group rounds can managed through virtual break out rooms or something simple like a Whatsapp small group call etc. With many employees now being part of a virtual team, the session may in itself, set a helpful example for their own virtual meetings
Who delivers the session?
The session will be delivered by Debbie Jeremiah, who has delivered this session many times before and has delivered hundreds of 'mind at work' webinars
How much does the session cost?
The price depends on group size, duration, travel requirements and format (in-person v webinar)
What if my team has questions afterwards?
Debbie's email is distributed during the session. Anyone is welcome to email with questions afterwards
What are the booking terms?
You will be invoiced on booking. The invoice can be paid via bank payment or on a bank card Payment is due at least 5 working days prior to the session. Cancellation by you: with 10 working days 100%, within 1 month 50% Because of the fallible nature of humans, we cannot alas, 100% guarantee that the session can be delivered, but all super-human efforts will be made
Where are the in-person workshops available?
Currently UK & Europe, but please contact us to discuss