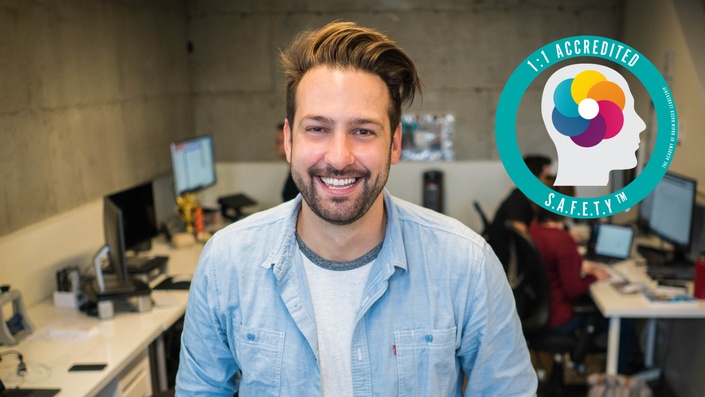 S.A.F.E.T.Y™ 1:1 Coaching Debrief
Understanding your own psychological safety (virtual coaching)
Enroll in Course
1:1 S.A.F.E.T.Y™ Debrief coaching

These coaching sessions, using the S.A.F.E.T.Y.™ assessment (from the Academy of Brain-based Leadership), are designed to give you the knowledge and tools you need to understand your non-conscious drivers and protect your psychological safety, helping you to better manage your stress and maximize your brain's performance
In these coaching debriefs you will learn:
The non-conscious drivers of behaviour
Your S.A.F.E.T.Y.™ profile and scores
How you derive your psychological safety
The potential impact of your S.A.F.E.T.Y.™ profile on yourself and on others
Brain-based strategies to manage your triggers, biases and stress
How to develop a S.A.F.E.T.Y.™ filter and perspective
These brain-based coaching sessions will help you determine what is triggering you at work or in life, based on your current S.A.F.E.T.Y.™ profile, the implications of this and some simple strategies to better manage your own mind
---
Options:
Choose from 1 or 2 90-min coaching sessions, with or without the S.A.F.E.T.Y.™ assessment, plus 60-min follow-on coaching sessions
Please allow 1-2 working days to receive the code for you to access your S.A.F.E.T.Y.™assessment
If you would like to take the S.A.F.E.T.Y.™ assessment immediately (and get the results immediately), you can purchase it direct ($69) from the Academy of Brain-based Leadership and return here to purchase coaching only (excl the assessment)
---
The S.A.F.E.T.Y™ Model

Based on neuroscience research, the S.A.F.E.T.Y™ model describes 6 important social drivers of human behaviour and cuts to the heart of what creates most of our challenges, fears and stress. Understanding your drivers allows you to generate practical solutions to build and maintain psychological safety for yourself and others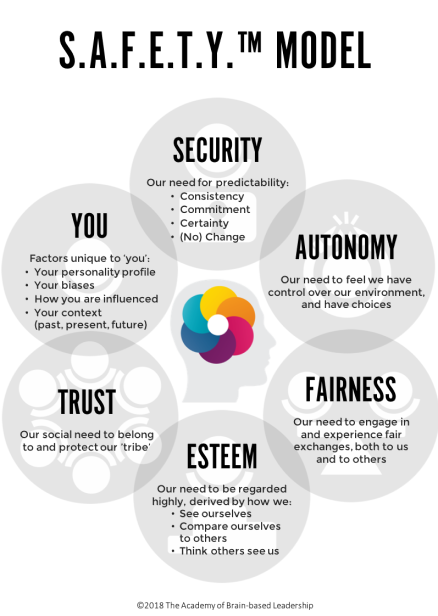 The S.A.F.E.T.Y™ Assessment
The self-assessment (purchased separately from the Academy of Brain-based Leadership) examines the first five of the six S.A.F.E.T.Y™domains: Security, Autonomy, Fairness, Esteem & Trust. Results of the assessment indicate the importance you attach to each domain, your specific responses to situations and the potential impact of your profile on yourself and on others

---
What is Psychological Safety?

Psychological safety is the belief that your interactions are safe for interpersonal risk taking. In a psychologically safe climate, team members are not afraid to express themselves; they feel accepted and respected. This openness creates a fertile environment for thinking, creativity, innovation and growth and leads to more collaborative relationships and an overall improvement in team productivity. It also helps support your own resilience and mental well-being

Why is Psychological Safety Important?

Recent advances in neuroscience have revealed that a 'hit' to our psychological safety (through bullying or even simple perceived social rejections) can have a stronger impact on our brains than if we were punched in the face. When our psychological safety is threatened, our brain is triggered into a stress response which compromises our cognitive abilities. In this state our higher, logical brain goes offline, impacting our ability to think, be creative, make decisions and regulate our emotions
Research suggests that teams with psychologically safe environments have employees who are more trusting, less likely to leave, more likely to harness the power of diversity and ultimately, are more successful

More information on the S.A.F.E.T.Y™ Assessment and the Academy of Brain-based Leadership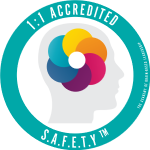 Your Instructor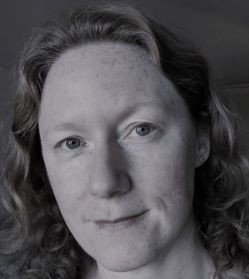 "I design the courses that I wish I'd taken at the start of my career"

Debbie Jeremiah is an ex General Electric (GE) Crotonville global leadership learning designer. She specialised in mindful leadership and brain-friendly ways of meeting & working, delivering 200+ mind-related webinars. In creating ThinkingSpace.training she pooled her expertise of mindfulness, the brain at work and resilience to create accessible, brain-related content, for individuals and their teams
"I aim to create the content that past customers asked me for, namely; contemporary topics to help teams to think better, connect more, manage change and boost resilience. Delivered through blended offerings ..."

simple, bite-sized, eLearning
virtually delivered (brain-friendly) team workshops
scheduled open webinars
digital packages for self-delivery by HR or managers"
Debbie has an Executive Masters (Dist) from the Institute of NeuroLeadership, is an accredited Team & 1:1 SAFETY™ debrief facilitator from the Academy of Brain-based Leadership, is, a 'Time to Think' Thinking Environment® Transforming Meetings trainer and a certified trainer of numerous GE leadership skills classes. She is an international conference speaker on digitally supported neuro-management, mindfulness and resilience in the workplace
She lives near Cambridge, UK
www.linkedin.com/in/debbie-jeremiah
Frequently Asked Questions
Is the assessment included?
It depends on which option you select. You can either purchase the assessment report direct from the Academy of Brain-based Leadership (link given above) so that you can access it immediately and return here and purchase the coaching only. Or you can purchase the coaching including the assessment (please allow 1-2 working days to receive a redeemable coupon code to access the assessment)
Do I really need the coaching?
It depends on you. Some people are happy just reading their assessment report and making sense of it themselves. Others prefer to talk it through with someone. Discussing your report with an independent coach who understands the brain at work, may help you generate insights that you might not get from just reading the report. It may also bring clarity. If you want to create some changes, then a couple of coaching sessions can help support you in that
How many sessions do I need?
We recommend two 90-min sessions. The first, to go through the assessment report, to understand your S.A.F.E.T.Y™ profile better, to spot how your unique profile is showing up in your daily life and to consider some ways to protect your own psychological safety. In the second session we can review what has changed for you and consider further steps. You are welcome to book as many follow-on 60 min sessions as you like
How is the coaching done?
Virtually using Zoom. Or via a telephone call or your own teleconferencing tool if you prefer
How do I arrange the coaching?
Upon booking you'll receive a link to book your preferred coaching time