A deeper dive speaking & presenting program, built around fun & enjoyable small-group live virtual sessions
Theory & skills taught via multiple bite-sized videos
Equal emphasis on fear management, confidence building & skills attainment
Learn from the safety of your own desk/home, alongside a small supportive group just like you
Covers in-person & virtual presentations and meetings


Typical 'in-at-the-deep-end' presentation skills training, usually has practice presentations with group feedback. Although effective, this highly pressured judged process can be nerve-wracking for most; hence why researchers use these techniques on their human test subjects, in stress experiments
If you have a long-standing fear of presenting or simply speaking up in meetings, such training may be too scary to attend. Public speaking avoidance spirals can last a lifetime, limiting your career development and life opportunities
But it doesn't have to be this way ...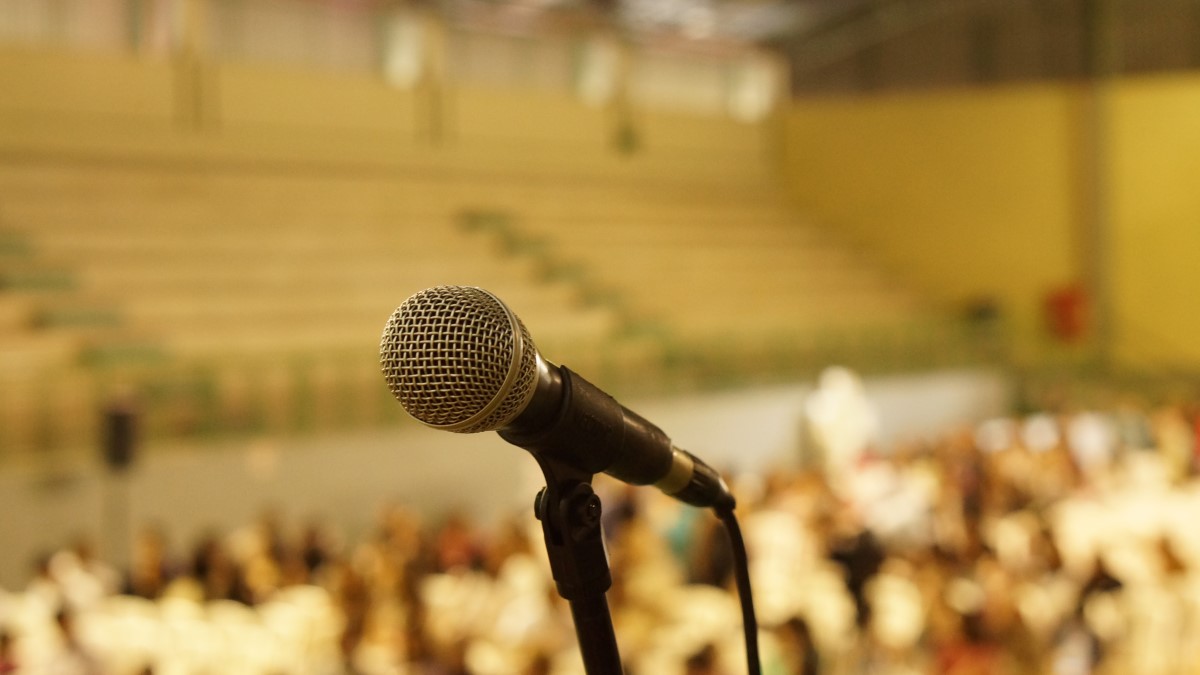 Presenting for the Petrified takes an opposite, more humane approach. We believe your brain can't learn well when overwhelmed by fear, perceived social threats and self-judgement. Instead, gentle, step-by-step, psychologically safe/brain-friendly exercises, using small group support and visualizations, help encourage and support you in a less pressured & fearful way
Although you will learn the basic skills of public speaking, our main aim is for you to become more confident and feel more comfortable about speaking up in groups or presenting. This course may help you to move onto further in-person training, such as Toastmasters.org
Suitable for: Anxious, fearful, highly sensitive, introverted, neurodiverse speakers, those new to presenting, or those who wish to start out gently. Not suitable for skilled or confident speakers


The 8 sessions cover:
Getting to know each other & starting to build your speaking confidence
Understanding fear & the brain
What to say (structuring a presentation)
How to say it (using your voice)
How to express it (using your body language & props)
Dealing with the audience (questions & objections) & storytelling
Virtual delivery, meetings and presentation preparation
Putting it all together, presenting with passion & authenticity


By the end: You'll have a clearer understanding of basic presenting skills, an awareness of fear & the brain and some helpful brain hacks, together with a wealth of risk-free, safe opportunities to just try stuff out. No pressure. No stress. No tears 


Each session includes:
Pre-session micro-learning skills videos (viewable for 6 months after the course end)
8 live 90-120min interactive webinars (maximum group size 12) featuring simple, fun exercises
A (self-arranged) follow up buddy discussion to practice further
Secret practices & secret challenges to help boost confidence & build skills, practised without anyone else knowing
Guided visualisations to help change associations & mindsets
Short quizzes
On-line trainer/group support


Duration: 8 sessions. You should allow 1-3 hours per session (in addition to the webinar) for buddy calls and home practice. Video content: 7+hrs hours


Extra Options (paid): 1:1 Coaching For extra design, delivery or pre-presentation guidance, support or a listening ear 
FAQs


Will this course help me overcome my fear of speaking?
There are no guarantees when it comes to fear, but by learning the skills, participating in the sessions and practising outside in your day-to-day life, it is expected that your fear should reduce. Just like any skill, confidence comes from practice and when it comes to presenting, improvements come from practice, practice, practice!


What are the webinar/class sizes?
4-12 participants. You'll get to know them all well and will be buddied up with one of them, to work through your home activities with. The webinars will be recorded if you are unable to attend


Is there homework or pre-work?
Before each session, you'll be asked to watch the videos relating to the skills we'll be exploring in that session. This frees up time in our webinars to practice those skills and play. After each session, you'll be given some additional exercises to do with your virtual buddy, in addition to some 'secret' activities you can do during the course of your normal day. You should allow an additional 1-3 hours per session, in addition to the webinar


Will I need to deliver a presentation during the course?
No. You'll be asked to speak here and there during our live sessions, to practice certain techniques. Often we'll use safe breakout rooms, so you will only have to present in front of a few of your fellow participants. Much of your practice will get done within the privacy of your follow up buddy chats. During our last wrap up last session, you will be encouraged to deliver a short presentation, if you choose. But remember, you're delivering to a small, friendly group, from the safety of your home or desk


But if I'm doing this course virtually, how do I develop the skills to deliver in-person?
Much of the home-practice involves simple little activities that you can undertake during the course of a normal day, without anyone really noticing. These are designed to boost your skills and confidence. This course obviously can't replace practicing in front of a live audience, but when speaking opportunities do present themselves, you should feel better equipped with more skills, knowledge, techniques and confidence. And the course may boost your confidence enough, so that a follow up classroom training course or a local speaking group such as Toastmasters.org is easier to face


How do I book & then what?
Upon payment you'll receive a confirmation email (please check spam if not received within 1 working day). Closer to the start date you'll receive Zoom calendar invites for the 8 webinars, access to the learning library and an invite to a group chat 


What is the cancellation policy?
Even though this is a safe, gentle class, it can be easy to come up with a valid reason not to attend a presentation skills course, right at the last minute. For this reason, we hope you'll understand our cancellation policy ...
You may cancel anytime after booking and receive a full refund* as long as you let us know more than 28 days before the course start date. If it's less than 28 days before the course start date, you can transfer your place to any future course once only. These are small classes, so we hope this is reasonable for everyone
On our side, if the minimum group size is not reached, you'll be contacted to discuss a refund* or rebooking onto a later date
If technology failure or human frailty means a webinar doesn't go ahead, an alternative webinar date will be provided to suit the majority of the group
If for some reason, no webinars at all take place, a full refund* will be provided
Please note: *Full refunds can only be made against the original payment card within 30 days of payment. Thereafter it's a bank transfer or Paypal only


Is the training available for my team or company?
Yes! Take a look at the Presenting for the Petrified LIVE Blended for a corporate version of this program, available on request
Check your inbox to confirm your subscription
This course forms part of the Presenting for the Petrified range of offerings, helping you and your team to improve your speaking skills and confidence in a gentler, virtual & psychologically safer way
Questions?