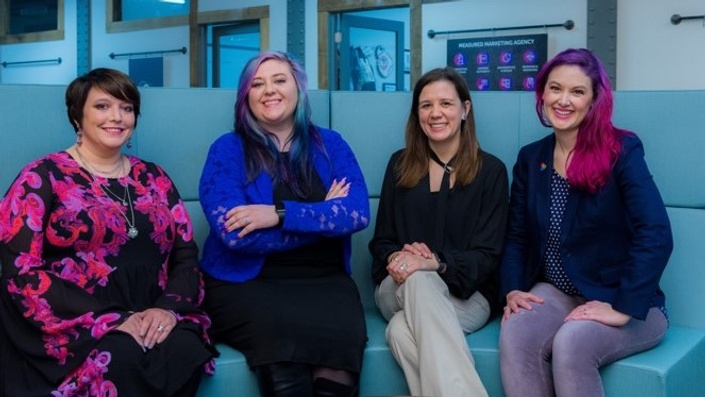 Mindfulness at Work Deeper Dive
6 (x1hr) series for teams (self-delivered digital training package)
Watch Promo
For your teams, does work feel like a whirlwind of stress and drama, leaving them frazzled, emotional or plain exhausted?
Perhaps mindfulness at work might help?
---
Mindfulness at Work Team Deeper Dive is a simple, 6-session, self-delivered team training package for your teams, colleagues or employees

The course helps answer:

Why we might need mindfulness?
What is mindfulness?
What are the benefits?
How do you do it, at home and at work?
How do you overcome obstacles to creating a practice?
By the end: Your team will have a clearer understanding of mindfulness and its relevance in the workplace, helping them decide if they want to explore it further
Self-Delivery: Simply play the videos and follow the facilitation advice, asking the suggested discussion questions
Duration: Each session is designed to be delivered in 1-hour

Suitable for:

To give interested employees a deeper dive into mindfulness
As a lunch & learn/training offering by HR, wellbeing team or affiliate groups
As a grass root approach from keen employees to their fellow employees
As a mindfulness trial, with a view to investing further in future, using trainers
Contents: 6 sessions, which typically contain:
20-30 mins of video, which include 2 simple guided meditations per session
20-30 mins of Thinking Space facilitated discussions (x4 per session) with suggested questions
Handouts
Facilitation guidance
Meditation audio files
Meditation transcripts (for self-delivery or translation, if required)
Video Content:
Session 1 Introduction: Intro, meditation, "It never get's easier, you just go faster", We're only human after all, Recap (Why might we need mindfulness?), Overview (What is mindfulness?), Life's a beach, Overview (What are the benefits of mindfulness?), Meditation
Session 2 What is mindfulness? Meditation, The art of awareness, But what is mindfulness really, You are not your thoughts, Mind the gap, Mindfulness vs meditation, Recap, Meditation
Session 3 What are the benefits? Meditation, Intro, Focus & attention, Emotional regulation, Self-awareness, Wellbeing, Real life, Real life at work, Recap, Meditation
Session 4 How do you do it? Meditation, Intro, Meditation classes, Digital meditation, Stop, pause & notice, Breathing, Mindful Activities, Find the gap, Mindful meetings, Gratitude, Notice the striving, Meditation
Session 5 Yes But ..Overcoming Obstacles: Meditation, Intro, I don't have the time, My mind is too busy, I can't clear my mind, I keep forgetting, I'm uncomfortable, It's just a passing trend, I've heard it can turn people crazy, It's kinda boring, It goes against my personal beliefs, 30 day challenge, Meditation, And finally
Session 6 Catch-up: Meditation, And finally
Extras (free): 60 min virtual call to discuss the session, learnings and outcomes
---
"But, I'm not a trainer .."

No problem. This self-delivered team training is designed to be delivered by non-trainers, such as team managers, HR managers or enthusiastic team members. If you can play a video, read from the instructions and ask questions to a group, you can deliver the training. No training experience necessary; just an ability to guide a discussion, as you would in a regular meeting
---
Interested but unsure?
Here are all the Mindfulness at Work offerings:
For You 2-3 hour self-study eCourse
Self-Delivered Team Training packages:
Team Webinar on demand webinar delivered live to your teams
---
Want it invoiced, white labelled, hosted on your LMS or something else?

Please get in touch
Your Instructor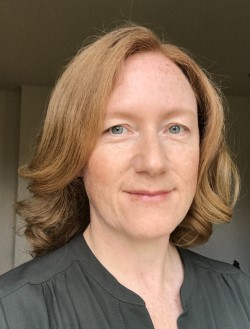 "I design the courses that I wish I'd taken at the start of my career"

Since working as a learning designer & trainer at General Electric (GE), Debbie now specialises in virtually delivered, mindful leadership and brain-friendly ways of meeting & working. She has delivered hundreds of mind-at-work webinars. ThinkingSpace.training combines mindfulness, the brain at work and presentation skills to create virtual training to help individuals and their teams present better, connect more and manage life & change, through simple, bite-sized, eLearning and interactive, brain-friendly team workshops & webinars.
Debbie has an Executive Masters (Dist) from the Institute of NeuroLeadership, is an accredited Team SAFETY™ debrief facilitator (the Academy of Brain-based Leadership), a 'Time to Think' Thinking Environment® Transforming Meetings trainer and a Cognitive Behavioural Hypnotherapist. She is an international conference speaker on topics such as digitally supported neuro-management, mindfulness at work, inclusion & belonging in the workplace & overcoming the fear of speaking. She lives near Cambridge, UK. www.linkedin.com/in/debbie-jeremiah
Course Curriculum
Mindfulness at Work Facilitators Guide
Available in days
days after you enroll
Session 1: Introduction to Series
Available in days
days after you enroll
Session 1: Resources
Available in days
days after you enroll
Frequently Asked Questions
How many facilitators can use this training?
This course has purchasing options for 1 or 5 facilitators. For a different number, please get in touch. If you select 5, this will still give you as the primary user instant access to the course. Coupons/vouchers for the remaining 4 users will be emailed to you. Please allow 1-2 days working days. Users can then access the course by redeeming their coupons
Are the course materials downloadable?
The videos can be easily accessed, any time, any place, by signing into your account. Handouts and resources, but not the main videos, are downloadable and some are available free for preview
How long do I have access to the course?
After enrolling, you have access for 365 days. The annual subscription auto-renews, so if you're happy to continue, no action is necessary. Your original payment card will be automatically charged at the start of Year 2. If you're no longer delivering the training, simply stop the auto renewal, so you're not charged again in future
What can I and can't I do with the course?
Please click on the Terms of Use at the bottom of the page. They're written in plain & simple language. For more clarification, just ask
How do I stop the auto renewal against my credit card?
To cancel the Auto Renewal at any time, go into your account, select Edit Profile, Manage Subscriptions and click Cancel against your Active Subscription. This will cancel your subscription at the end of your year's access, i.e. it will stop the next Auto Renewal charge from being taken against your payment card. Please note: if you auto-renew without noticing, refunds against credit cards can only occur during the 30 days after auto renewal. Thereafter refunds will be issued manually (Paypal, bank transfer etc)
What if I am unhappy with the course?
We would never want you to be unhappy! If you are unsatisfied with your purchase, contact us in the first 7 days to discuss a full or partial refund.
Can I upgrade?
Yes! If you want to upgrade to any higher priced version of the same course, we will give you a voucher for 50% of your original purchase price (excl VAT) that you can redeem against the first year of your upgraded option. You can continue to use your original purchase. Simply email and let us know which version of the course you are upgrading from and to
Can I be invoiced, show the content on our EMS/LMS or get it whitelabelled or amended?
Yes, please get in touch to discuss
"when your mind is ok, you are (usually) ok"