Thinking Space offers interactive webinars, on-line workshops & eCourses
Helping you to better manage your mind at work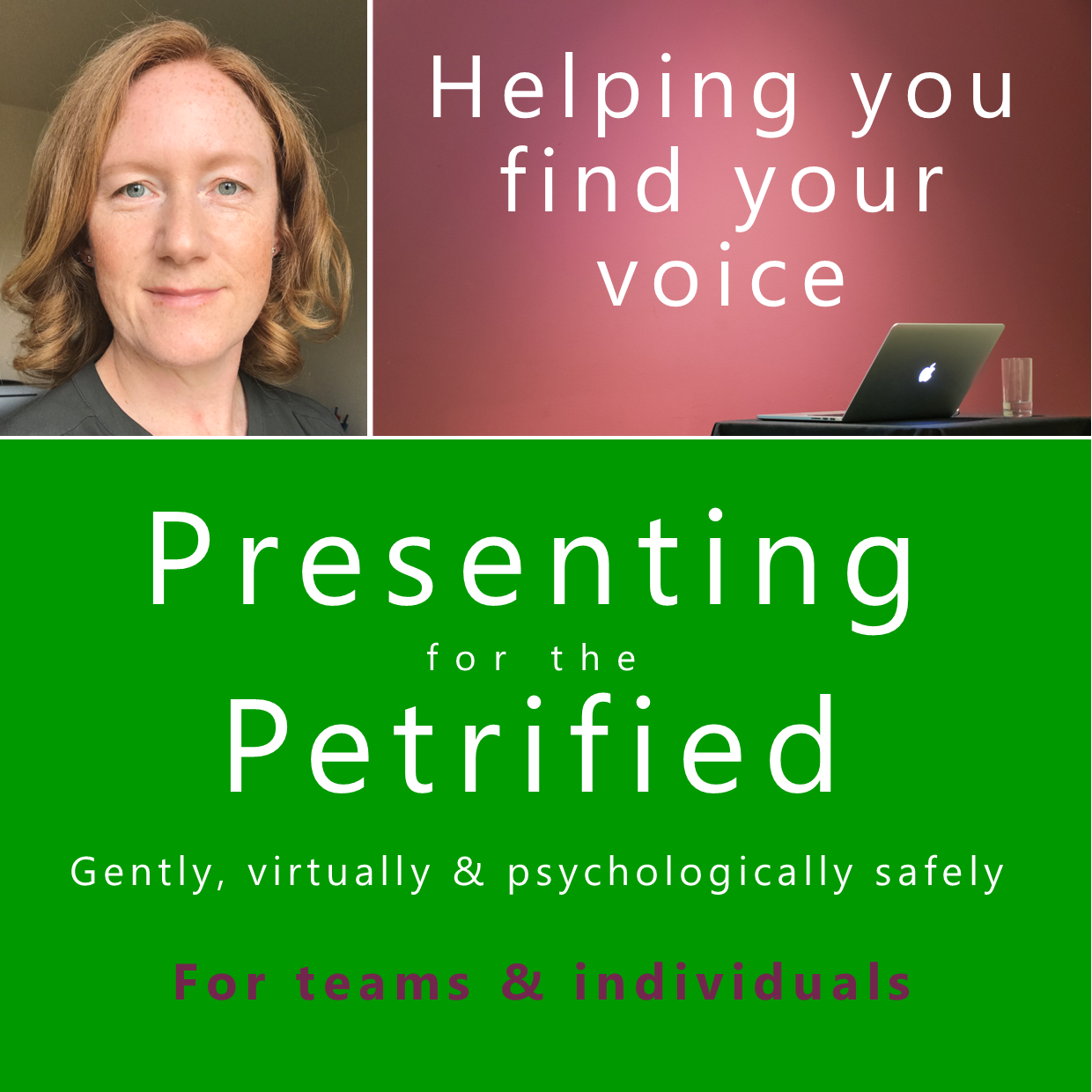 Presenting for the Petrified New!!
Presenting Virtually 101 New!!
Overcoming the fear of presenting ... gently & humanely
Live (blended) virtual courses
Stand-alone eCourses
One-off team webinars
Build confidence & skills in presenting or speaking up in meetings
Brain-friendly & suitable for anxious, fearful or neurodiverse presenters. Or anyone who wants to learn in a gentler way
Attend our next free 30-min intro webinar to find out more ...
Team Webinars ...see all
Brain-friendly, interactive webinars about the mind at work, resilience & attention, supporting productivity & self-care
"I feel like I've been talking all the way through, but I never opened my mouth!"
Team Workshops ...see all
Brain-friendly, fun sessions, to support your team's thinking, resilience & self-awareness. Ideal for bite-sized learning sessions within off-site meetings
Questions? What do you need? How can we help?
Check your inbox to confirm your subscription